Waiting On Wednesday is a weekly event, hosted at Breaking the Spine.
It is a way to spotlight upcoming releases that I'm eagerly anticipating, or books that are already released that I still need to own or read.
This Wednesday I am waiting on...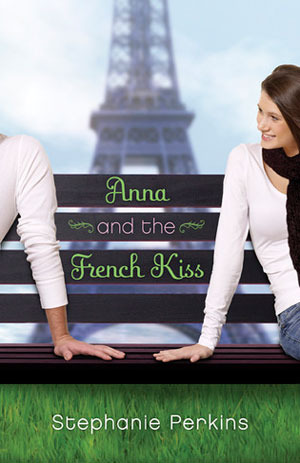 Title:
Anna and the French Kiss
Author:
Stephanie Perkins
Publisher:
Dutton Juvenile
Expected Publication Date:
2nd December 2010
Synopsis from goodreads


Anna is looking forward to her senior year in Atlanta, where she has a great job, a loyal best friend, and a crush on the verge of becoming more. Which is why she is less than thrilled about being shipped off to boarding school in Paris--until she meets Étienne St. Clair. Smart, charming, beautiful, Étienne has it all...including a serious girlfriend.

But in the City of Light, wishes have a way of coming true. Will a year of romantic near-misses end with their long-awaited French kiss?
Why I'm Waiting on Wednesday for this book
I have a confession to make. I have had this book sitting on my shelf since 2012, and I never seem to get the time to sit and read it. In fact I have the whole series waiting, and I think this is why I have yet to read them. It's easier for me to pick a stand alone up and read that, rather than tackle a series with a few books.
I'm going to try harder to get to these book, and a few more, off my TBR at some point this year.
What are YOU waiting on this Wednesday?