Cover characteristic is a meme hosted by Sugar & Snark. It came about when Sugar was wondering which cover to use for her #70 Cover of the Week post. Sugar kept on thinking of more than one, and they all seemed to have a theme/characteristic. So she decided to switch things up a bit!
To find out more and participate check out their posts
here
This weeks theme is Silhouettes.

I really enjoyed this weeks theme was one I had a few in mind for, especially as most of these are on my TBR pile.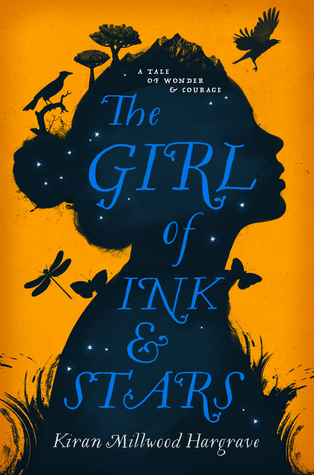 5.
Firewallers
by Simon Packham
4.
Blood Bound
by Patricia Briggs
3.
The Jungle Books
by Rudyard Kipling
2.
The Girl of Ink and Stars
by Kiran Millwood Hargrave
Serafina and the Black Cloak
by Robert Beatty
I LOVE the cover for Serafina and the Black Cloak. I like how the silhouettes aren't the usual style, instead of being black these have a nice golden colour to them. I love how it contrasts with the background images, which has a lot of detail in it.