Cover characteristic is a meme hosted by Sugar & Snark. It came about when Sugar was wondering which cover to use for her #70 Cover of the Week post. Sugar kept on thinking of more than one, and they all seemed to have a theme/characteristic. So she decided to switch things up a bit!
To find out more and participate check out their posts
here

This weeks theme is Classrooms

I thought it was tough looking for previous characteristics, but this one was even tougher....and I may have taken some liberties with the covers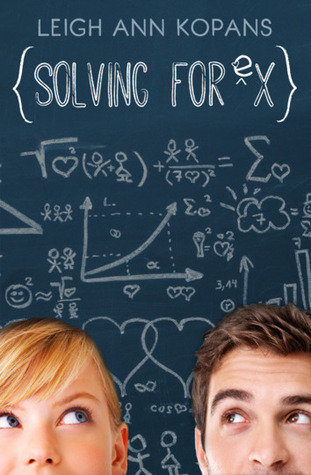 Solving for Ex
by Leigh Ann Kopans
Magic Study
by Maria V. Snyder
Solving for Ex has a chalk board, which technically is in a classroom.
Magic Study has a room, which in the book is where Yelena is based some of the time.
That is the grand total number of books I could find...and I can't wait to check out other posts to see what they found. I really sucked at finding books this week, and I'm sure I'll look at others and *head desk* for not thinking of other covers.