Cover characteristic is a meme hosted by Sugar & Snark. It came about when Sugar was wondering which cover to use for her #70 Cover of the Week post. Sugar kept on thinking of more than one, and they all seemed to have a theme/characteristic. So she decided to switch things up a bit!
To find out more and participate check out their posts
here

This weeks theme is playing cards
5.
Cards on the Table by Agatha Christie
4.
Alice's Adventures in Wonderland by Lewis Carroll
3.
Shadowplay by Laura Lam
2.
Killer Instinct by Jennifer Lynn Barnes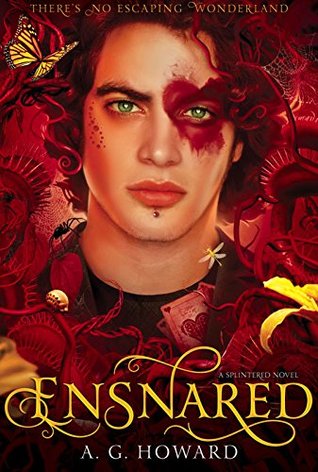 Ensnared by A. G. Howard
I
LOVE
the Splintered series and I inspected these covers so much to see if I could find playing cards on them. You have to look closely but they are there. Not only are these covers a work of art, but the story itself is probably the only way I love anything to do with Alice in Wonderland.