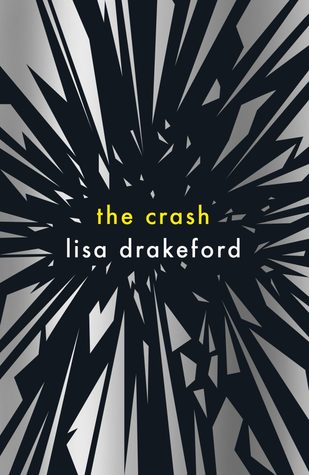 Title:
The Crash
Author:
Lisa Drakeford
Author Info:
Twitter
Genre:
Young Adult
Source:
Publisher
Publisher:
Chicken House
Publication Date:
6th July 2017
Rating:
3 stars
Tell Me About It
Best friends Sophie and Tye are watching TV when a car crashes through the living room wall. The driver and passenger are twins, Harry and Gemma. Next door neighbour, eleven-year-old Issy, witnesses the accident. In the aftermath, Tye is thrown into a coma, Gemma's dark past begins to haunt the present, and Sophie starts to fall for Harry – but how can she, when he was the driver who nearly killed her best friend? And Issy, meanwhile, hides a terrible secret.
My Thoughts
The Crash
was a book I hadn't heard about until I was contacted by the publisher. I enjoyed the authors previous book, The Baby, and knew I had to give this one a try. When i began reading I immediately liked the writing style. I went into this thinking that the book would be told from one point of view, so it was interesting to see there were several stories being told through the book, that all accumulated into one ending.
Tye and Sophie are watching TV, when a car unexpectedly crashes into Sophie's house, putting her life, along with others, into disarray. Tye ends up in hospital, and Sophie is torn between her growing feelings towards Harry, as well as feeling guilty to visiting him and not spending time with Tye. Gemma is hiding a lot of her past, which also results in the blame being passed onto harry. Meanwhile Issy, the neighbour, has her own secret she is desperately trying to hide.
The Crash
was a book that takes you on several journeys, both past and present, as we slowly piece together the events that led up to the crash and the consequences of it. Although the book is told by multiple narrators, for me Sophie is the protagonist, she has more to lose, and more to deal with. She is tough. And determined to be there for everybody who needs it, whether that want her help or not. She isn't afraid of telling people what she thinks of them and making decisions for herself.
Issy for me was someone who was strong in every way. Seeing what she goes through every single day made my heart break for her, and I wanted to snatch her out of the pages and keep her safe. When she finally opens up I wanted to cheer for her.
Gemma and Harry were someone who took a while for me to like, it took a while for me to really trust them, especially when they kept so much hidden.
The Crash
was a book that took me a while to read, and a lot of that was due to life getting in the way. When I was finally able to sit and read without interruption I found myself speeding through the pages, eager to find out what exactly happened. I enjoyed the progression of the story and how it all played out, especially how the individual stories merged together.
Final Vedict
The Crash
was an enjoyable read that kept me engrossed in the story and needing to know more. The author Lisa Lisa Drakeford, is definitely an author to keep an eye on.