Cover characteristic is a meme hosted by Sugar & Snark. It came about when Sugar was wondering which cover to use for her #70 Cover of the Week post. Sugar kept on thinking of more than one, and they all seemed to have a theme/characteristic. So she decided to switch things up a bit!
To find out more and participate check out their posts
here

This weeks theme is trains
5.
Mind the Gap by Phil Earle
4.
The Girl From the Train by Irma Joubert
3.
Thomas the Tank Engine Storybook by Wilbert Awdry
2.
Harry Potter and the Philosophers Stone by J.K. Rowling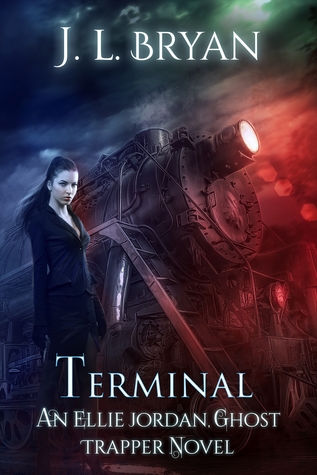 Terminal by J.L. Bryan
There are several books in this selection that I love, but as soon as I saw the theme I knew which was going to be my top cover. I love the Ellie Jordan series, and the covers are not only spooky, but also reflect the story itself. This cover definitly gives you all the feels.